Join Our Team
Speech and Language Therapist
The Children's Therapy Center, Inc. is looking for an exceptional Speech Language Pathologist who has a love of working with early childhood and school-age children.  We are currently in need of a part-time Speech-Language Pathologist, but this can grow to full-time.  Hours and amount of therapy provided are flexible, as you set your own hours and caseload size.  Those interested must have completed a Clinical Fellowship Year and hold a Texas State License in Speech-Language Pathology.  If you are interested, please submit a resume to kstocker@tctci.com.
Full-Time Occupational Therapist (OT)
The Children's Therapy Center, Inc. is looking for an experienced pediatric occupational therapist that has background experience in sensory integration and has a passion to work with children and youth.  We will also consider OT graduates that have completed a Level 2 internship in a sensory-based clinic and are willing to receive mentorship under Dr. Zapf.  Occupational Therapists must be licensed through the state of Texas and have their OTR credentials.  The position is a contract paid position that will require a commitment of a 4-5 day a week, contract day-rate will be commensurate with experience.  This is an amazing opportunity for a pediatric occupational therapist that is interested in specializing their skills in a pediatric sensory-based clinic.  If you are interested, please submit your resume to szapf@tctci.com.
The Children's Therapy Center is a well established occupational therapy clinic that provides thorough evaluations and individualized treatment for children. As a psychologist, I refer children with sensory processing disorders, attention deficit disorders, and autism spectrum disorders. The therapists at the center are very caring professionals who have always coordinated care for each referral. I highly recommend this center.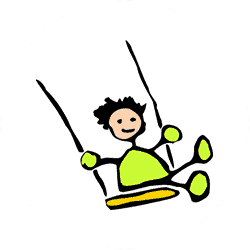 Call Us Today
(281) 480-5648