Listening Therapy
Listening Therapy is a therapeutic approach using sound stimulation. Some of the recordings have been "activated", dampening the low sounds and emphasizing higher tones. The higher tones are where most information is in sound. Activation trains the ear to attend to the information in sound and to the human voice.
Listening Therapy requires a trained therapist to design a listening protocol appropriate for specific clients.
Listening Therapy is appropriate for persons with central auditory processing problems, sensory issues, learning deficits, handwriting and spatial problems, emotional problems, and anxiety. In fact, all of us would benefit from sound therapy. Our world is full of noxious, injurious sound. Listening Therapy is full of beautiful, nourishing music. Our nervous systems NEED nourishing sound.
At The Children's Therapy Center, Inc. we offer the Integrated Listening Systems (iLs) Program.  The iLs program is a multi-sensory program using sound therapy, bone conduction, and visual processing exercises to enhance auditory processing and brain function.  We have occupational therapists who are qualified to design and monitor protocols.  Most often, the child is evaluated using a behavioral checklist and an individualized protocol is designed to meet the child's specific needs. The program is set up as a home program and the child listens to a specific music protocol.  The parent can consult with the therapist about progress and questions about the music protocol during their treatment session.
The iLs program can be purchased through TCTCI, as we are certified trained providers. Parents also have the option to rent the system through iLs and iLs will coordinate the rental program with one of our therapists who is trained as a rental provider.  We do provide the iLs program for children that are not seen through our clinic; however, an occupational therapy assessment and iLs questionnaire will need to be completed by a trained  occupational therapist at TCTCI to assure the child is an appropriate candidate for the iLs program and consultation appointments will be set-up with the therapist to monitor the program.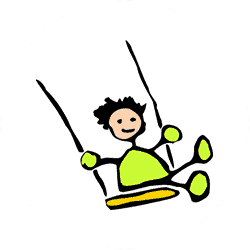 Call Us Today
(281) 480-5648