Theatre Performance Buddy Group
Theatre and Film Buddy Group: Social-based theatre group – we work on team building and social skills through theatre-based activities and the group works on either a play or making a movie for 8-sessions (75-mingroup) and performs the play or has opening night debut for the movie for families, friends, and therapists.This session we will be making a movie will be our ninth performance (3-movies, 6-plays)… and it is always a blast! This group has a wider range of ages because of casting.
Ages: 12-18  (Fridays from 5:00 – 5:15/6:30) 1/31, 2/7, 2/14, 2/28, 3/6, 3/20, 3/27, 4/3
Show – Opening Night Friday 4/17 at 6:00pm. 8-Sessions: Cost $400.00 Deposit Due 1/31
Amazing Race Buddy Group Part 2
This group will help children develop teamwork skills as they pair in teams to race against the clock to accomplish their Amazing Race goals by visiting "pretend countries and destinations".  This buddy group is based on the TV series "Amazing Race and is a fun way to work on skills needed for group tasks with other peers.  Students will begin to build skills in trust, flexible thinking, learning to compromise, cooperation, and develop friendships with other peers.  Come join the fun and we venture to new destinations!
Ages 9-11 (Tuesdays from 5:45-6:45). 3/24, 3/31, 4/7, 4/14, 4/21, 4/28
6-Sessions: Cost $270.00 Deposit Due: 3/10
Friday "Pre-Kinder/Kinder Social Explorers" Buddy Group:
This group will work on social engagement and learn social skills using a variety of social tools that include social stories, social games, and activities.  Group activities include playing with peers, reading emotions, following the group plan, and social regulation. Children will learn to develop friendships while engaging in interactive play to improve social participation. (60-min. group)
Ages: 4-5 (Fridays from 1:30 – 2:30) 2/7, 2/14, 2/28, 3/6, 3/20, 3/27 
6 Sessions: Cost $270.00    Deposit Due: 2/4/20
 Scooby Doo Food Explorer Bunch Group:
This is a 5-session group that will explore the foods offered in different places (e.g countries for the older group and venues like a birthday party or farm the younger group).  The group is designed to help children that are having difficulty with tolerating food by using their five senses to explore and taste various foods.  Children will learn that food can be fun, safe, and that we need food to grow.  Social skills related to eating will be incorporated with peer interactions in the group.  The SOS feeding approach is used with fun homework that involves eating at home. The group is designed to develop skills in touching, smelling, tasting, and eating various food textures.
Ages 5-7 (Tuesdays from 4:30-5:30) 2/11, 2/18, 2/25, 3/3,3/17     5-Sessions.  Cost: $225.00
Ages 4-5 (Tuesdays from 5:45-6:45) 2/11, 2/18, 2/25, 3/3,3/17     5-Sessions.  Cost: $225.00
Deposit Due: 2/5  
Summer Intensive Interactive Metronome (IM) Sessions:
Call to Register
Do you want to get a Jump Start on your Child's Coordination and Organization Skills: Check out the TCTCI's  Interactive Metronome Intensive. Boost your child's potential for success for the new school year. IM is a research based effective program that can improve your child's skills in many areas including: organization, sequence skills, attention and focus, bilateral motor skills, social, and academics!                                                                                                                                                                                                Total: 15 Sessions ( 3 Sessions a week for 5 Weeks).
Who can benefit from the Interactive Metronome: Individuals with motor planning and sequencing problems, speech and language delays, motor and sensory disorders, learning deficits, and various cognitive and physical difficulties may benefit from the IM program.
Intensive Occupational Therapy Sessions:
Taking Applications for Winter Sessions Starting January 2020
The Children's Therapy Center, Inc. offers Occupational Therapy Intensives under the direction of Dr. Zapf. The OT intensives are designed to maximize the treatment effects for your child in a shorter period of time than the traditional model.  Dr. Zapf has completed the Level I Mentorship at the STAR Center and uses the model developed by Dr. Lucy Miller. Typically a child is seen for three sessions a week over a period of seven to ten weeks with a short break between the fifth and sixth week of the intensive. Research supports the intensive model as an effective intervention strategy with positive outcomes in goal attainment for clients.  For more information, please contact Dr. Zapf at The Children's Therapy Center, Inc.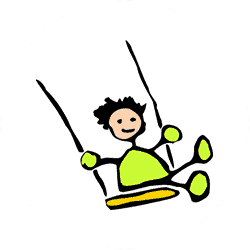 Call Us Today
(281) 480-5648