Theatre Performance Buddy Group
SOCIAL-BASED BUDDY THEATRE GROUP IS BACK FOR SUMMER 2021!! – In this group, we work on team building and social skills through theatre-based activities and the group works on either a play or making a movie for 8-sessions (75-min group) and performs the play or has opening night debut for the movie for families, friends, and therapists. This summer we will be performing a fun summer theatre play, this will be our eleventh performance and it is always a blast! So…. come and join the fun theatrical social buddy group!
Tween/Teen Group: TBA…..Ages 11-18. Mon. & Wed. Mornings: 9:00-10:30
Dates: 6/21,6/23,6/28,6/30,7/7,7/12,7/14, Dress Rehearsal: Friday 7/16: 5:00 – 6:30
Show: Sat. 7/17 at 11:30 am. 8-Sessions: Cost $400.00 Deposit Due 5/14/21 (1/2 cost)  
"Pre-Kinder/Kinder Social Explorers" Buddy Group:
This group will work on social engagement and learn social skills using a variety of social tools that include social stories, social games, and activities.  Group activities include playing with peers, reading emotions, following the group plan, and social regulation. Children will learn to develop friendships while engaging in interactive play to improve social participation. (55-min. group)
Pre-Kinder Buddy Group" Ages 4 – 6 (Wednesdays from 1:15 – 2:15)
Dates: 6/23, 6/30, 7/7, 7/14, 7/21, 7/28.  6 Sessions: Cost $270.00   
Deposit (1/2 cost) Due: 5/14/21    
Wednesday First Author's Writing Club:                                                            
Has your child ever wanted to be an author? This group will explore creative writing techniques and improve handwriting skills through story-telling activities. Each child will have the opportunity to create their own storybook or comic book and share their book with peers from the special "Author's Chair".  Children will also learn to write poetry and utilize creative art to illustrate their projects. This group will improve writing skills and creativity, while working on social skills and positive peer engagement.
Ages 8 – 11: Wednesdays from 1:15 – 2:15.
Dates: 6/23, 6/30, 7/7, 7/14, 7/21, 7/28.   6 – Sessions: Cost $270.00 plus $20.00 Material fee. 
Deposit Due 5/14/21 (1/2 cost)    
New Lego Club:  
This group will work on social engagement, cooperation, and flexibility as peers work together to design their own Lego mini-figure, put together Lego sets as a team, and create a short Lego Movie. Each group member will be given a job position for each session designed around the group Lego activity. Children will work on reciprocal conversations, collaboration, joint attention, and building friendships. (75-min.group)
"Ages 7 – 9": Fridays from 1:30 – 2:45   And    "Ages 10 – 12" Fridays from 3:00 – 4:15pm
Dates: 7/9, 7/16, 7/23, 7/30, 8/6, 8/13.
6 – Sessions: Cost $300.00 plus $25.00 Material fee.  Deposit Due 5/14/21 (1/2 cost)           
Super Hero Motor Skills Club:
Did you ever wonder why Spider Man was so fast with using his web shooter? Well it is because he did his fine motor training at TCTCI Super Hero Motor Skills Club! This fun and interactive club will work on developing super-hero motor skills with a focus on postural core strength, in-hand manipulation, and eye-hand coordination skills. The group will work on exercises as a group, play fun and silly fine motor games, and create fun Super-Hero crafts. Children will work on motor skills while developing friendship with group collaboration.
"Ages 4 -6": Thursdays from 1:15 – 2:15 AND "Ages 6 – 8": Thursdays from 2:30 – 3:30
Dates: 6/24, 7/1, 7/8, 7/15, 7/22, 7/29.
6 – Sessions: Cost $270.00 plus $15.00 Material fee. Deposit Due 5/14/21 (1/2 cost)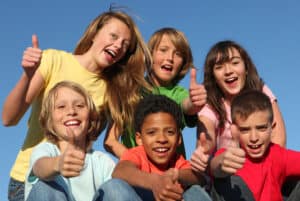 Camp Wahoo – June 14 – 18 
Time: 9:00am – 12:30 pm Monday – Friday. Ages 5 – 12
Come and join the summer fun as TCTCI brings back "Camp Wahoo Summer Day Camp".
Camp Wahoo is a summer day camp designed for children diagnosed with Autism and Sensory Processing. The goal of Camp Wahoo is to provide group-based summer fun activities in a day camp atmosphere to target motor planning, social skills, fine motor, recreation/leisure, and sensory motor skill areas. Campers will be placed in groups of four or five children and the camp groups will be facilitated by an occupational therapist and 1-2 medical or college student aides. Campers will enjoy the opportunity to make friends and gain valuable skills while having fun participating in summer-based camp activities that include motor obstacle courses, social games, learning new leisure skills, sensory fun, and water play. The campers will have a final "Camp Awards Day" on Friday, June 18th in which parents will be able to attend. Home-based program activities will be provided for parents that will include some of the activities campers learned at Camp Wahoo that can be facilitated as a home-based program.
Special Note: Camp Wahoo is under consideration for a grant from Autism Speaks. We are waiting for this determination before we can begin to take camp applications. If you are interested please call TCTCI and ask to be added to the sign-up wait list.
Summer Intensive Interactive Metronome (IM) Sessions:
Call to Register
Do you want to get a Jump Start on your Child's Coordination and Organization Skills: Check out the TCTCI's  Interactive Metronome Intensive. Boost your child's potential for success for the new school year. IM is a research based effective program that can improve your child's skills in many areas including: organization, sequence skills, attention and focus, bilateral motor skills, social, and academics! Total: 15 Sessions ( 3 Sessions a week for 5 Weeks).
Who can benefit from the Interactive Metronome: Individuals with motor planning and sequencing problems, speech and language delays, motor and sensory disorders, learning deficits, and various cognitive and physical difficulties may benefit from the IM program.
Intensive Occupational Therapy Sessions:
Taking Applications for Fall Sessions Starting September 2021
The Children's Therapy Center, Inc. offers Occupational Therapy Intensives under the direction of Dr. Zapf. The OT intensives are designed to maximize the treatment effects for your child in a shorter period of time than the traditional model.  Dr. Zapf has completed the Level I Mentorship at the STAR Center and uses the model developed by Dr. Lucy Miller. Typically a child is seen for three sessions a week over a period of seven to ten weeks with a short break between the fifth and sixth week of the intensive. Research supports the intensive model as an effective intervention strategy with positive outcomes in goal attainment for clients.  For more information, please contact Dr. Zapf at The Children's Therapy Center, Inc.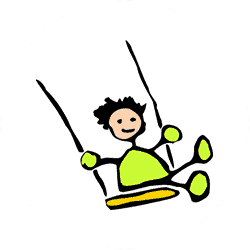 Call Us Today
(281) 480-5648