Theatre with Live Performance Buddy Group
Theatre Buddy Group: Social-based theatre group- we work on team building and social skills through theatre-based activities and the group works on a play for 8-sessions (90-min group) and performs the play for families and therapists. This will be our fourth performance and it is always a blast! This group has a wider range of ages because of casting.
Ages: 10-16 8-sessions (Monday/Wednesdays from 9:00-10:30) July 9, 16, 18, 23, 25, 30, Aug 1, Aug 3 (Friday) Dress Rehearsal at 5, Show at 6:30pm.                      8-Sessions: Cost $400.00
Friday "Pre-Kinder/Kinder Social Explorers" Summer Buddy Group
This group will work on social engagement and learn social skills using the "We-Thinkers Volume 1 Social Explorers". Group activities include playing with peers, reading emotions, following the group plan, and social regulation through fun activities and games. Children will learn to develop friendships while engaging in interactive play to improve social participation. (60-min. group)
Ages: 4-5 (Fridays from 10:00-11:00), Ages 5-6 (Fridays from 11:00-12:00)   June 29, July 6, 13, 20, 27.
5-Sessions: Cost $225.00
Community Adventure Group
Peers will work on social engagement in the natural setting (such as bowling, out to eat) as we plan for fun sensory-based activities (places to be determined by group.) Expected behavior, tolerating sensory environments, and social engagement with peers will be the focus of this group. First session will meet at the clinic. 60-min. group – 4 Sessions
Ages: 8 – 11 (Wednesdays from 11-12) July 18, 25, Aug 1, 8 – cost $180.00 (additional cost for activity)
Ages 12 – 16 (Wednesdays from 12:15-1:15) July 18, 25, Aug 1, 8 – cost $180.00 (additional cost for activity)
Superflex Team Challenge:
Calling all Superflex Academy Students to the rescue! There has been Unthinkable Villain Break at the TCTCI Superflex Academy. This group will work on team building and social participation solving fun and challenging activities, defeating villains, testing your Superflex powers, and restoring good social attitudes at TCTCI Superflex Academy Headquarters. Knowledge of Superflex curriculum is preferred but not required (based on approval of Dr. Zapf).
Ages 7 -10 (Mondays from 11:00-12:00) July 9, 16, 23, 30, Aug, 6. 5-Sessions. Cost: $225.00
Get Ready, Get Set, Get Organized Group:
Group based on social thinking concepts. This group works on learning how to get organized in the five following areas: folders, backpacks, turning in homework, student desk/work area, and bedroom. We use future glasses as we work through executive functioning skills of organization and social engagement through interactive activities. (60-min. group)
Ages 8-11 (Mondays from 12:15-1:15) July 9, 16, 23, 30, Aug, 6. 5-Sessions. Cost: $225.00 plus small materials fee
Summer Intensive Interactive Metronome (IM) Sessions:
Call to Register
Do you want to get a Jump Start on your Child's Coordination and Organization Skills: Check out the TCTCI's  Interactive Metronome Intensive. Boost your child's potential for success for the new school year. IM is a research based effective program that can improve your child's skills in many areas including: organization, sequence skills, attention and focus, bilateral motor skills, social, and academics!                                                                                                                                                                                                Total: 15 Sessions ( 3 Sessions a week for 5 Weeks).
Who can benefit from the Interactive Metronome: Individuals with motor planning and sequencing problems, speech and language delays, motor and sensory disorders, learning deficits, and various cognitive and physical difficulties may benefit from the IM program.
Summer Individual Handwriting:
Get a jump start on your child's handwriting with Occupational Therapy-Based Summer Individual Handwriting sessions.  Children will learn correct letter formation, size constancy, and writing fluency.  Sessions are 30 minutes, with individual interventions.                                                                  Dates: July 30, 31, Aug 1, 6, 7, 8. Call for Appointment
Intensive Occupational Therapy Sessions:
Taking Applications for Fall Sessions Starting October 2018
The Children's Therapy Center, Inc. offers Occupational Therapy Intensives under the direction of Dr. Zapf. The OT intensives are designed to maximize the treatment effects for your child in a shorter period of time than the traditional model.  Dr. Zapf has completed the Level I Mentorship at the STAR Center and uses the model developed by Dr. Lucy Miller. Typically a child is seen for three sessions a week over a period of seven to ten weeks with a short break between the fifth and sixth week of the intensive. Research supports the intensive model as an effective intervention strategy with positive outcomes in goal attainment for clients.  For more information, please contact Dr. Zapf at The Children's Therapy Center, Inc.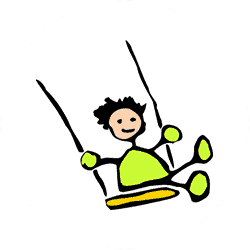 Call Us Today
(281) 480-5648