"Teen Investigators" Fall Buddy Group
This group of teens have been called in to work together to investigate strange phenomenas that have occurred around the world. They will learn to work together on solving the mysteries while learning how to work in group situations building peer social skills that can impact future employment skills. Some of the highlighted phenomenas they will unravel include Area 51, The Congo, The Oriental Express, and Gravity Falls Oregon.
Group Ages: 12-15 years
Dates: Fridays: Sept. 22, 29, Oct. 20, 27, Nov 10, 17,  Dec 1, 8     Time: 6:00 – 7:00
Total: 8 Sessions (Cost $360.00 -180.00 down and 180.00 due by Oct 27)
Fall Fine Motor Pre-Kinder Writing Group
This group will focus on pre-kinder fine motor skills that include hand development and pencil grip, cutting, and pre-writing skills using a kinetic-based pre-kinder fine motor program. Currently taking registration…sign-up now as there is a limited class size of four children.
Group 1 : Ages 4-5, Tuesdays and Thursdays from  at 11:00 am-12:00 noon.
Dates: To be Determined
Total 8-Sessions (Cost 360.00)
Fall Intensive Interactive Metronome (IM) Sessions:
Call to Register
Do you want to get a Jump Start on your Child's Coordination and Organization Skills: Check out the TCTCI's  Interactive Metronome Intensive. Boost your child's potential for success for the new school year. IM is a research based effective program that can improve your child's skills in many areas including: organization, sequence skills, attention and focus, bilateral motor skills, social, and academics!                                                                                                                                                                                                Total: 15 Sessions ( 3 Sessions a week for 5 Weeks).
Who can benefit from the Interactive Metronome: Individuals with motor planning and sequencing problems, speech and language delays, motor and sensory disorders, learning deficits, and various cognitive and physical difficulties may benefit from the IM program.
Intensive Occupational Therapy Sessions:
Taking Applications for Fall Sessions Starting October 2017
The Children's Therapy Center, Inc. offers Occupational Therapy Intensives under the direction of Dr. Zapf. The OT intensives are designed to maximize the treatment effects for your child in a shorter period of time than the traditional model.  Dr. Zapf has completed the Level I Mentorship at the STAR Center and uses the model developed by Dr. Lucy Miller. Typically a child is seen for three sessions a week over a period of seven to ten weeks with a short break between the fifth and sixth week of the intensive. Research supports the intensive model as an effective intervention strategy with positive outcomes in goal attainment for clients.  For more information, please contact Dr. Zapf at The Children's Therapy Center, Inc.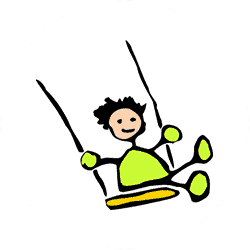 Call Us Today
(281) 480-5648