TCTCI Occupational Therapists
We are fortunate to have a super-amazing team of experienced and caring occupational therapists that are excited to work with your child at TCTCI. Many of our occupational therapists have over 25-plus years experience in pediatrics and are certified in sensory integration or have taken advanced sensory courses, feeding, and motor development. We are also trained in the Interactive Metronome, Integrated Listening Systems (iLs), Safe and Sound Protocol (SSP), and SOS Feeding.
Left to Right: Julie Siders, Mary Kilgore, Susan Zapf, Morgan Woods, & Sarah Molina
Missing: Sonja Halvorson, Elizabeth Arizpe, & Marie Woods-Petitti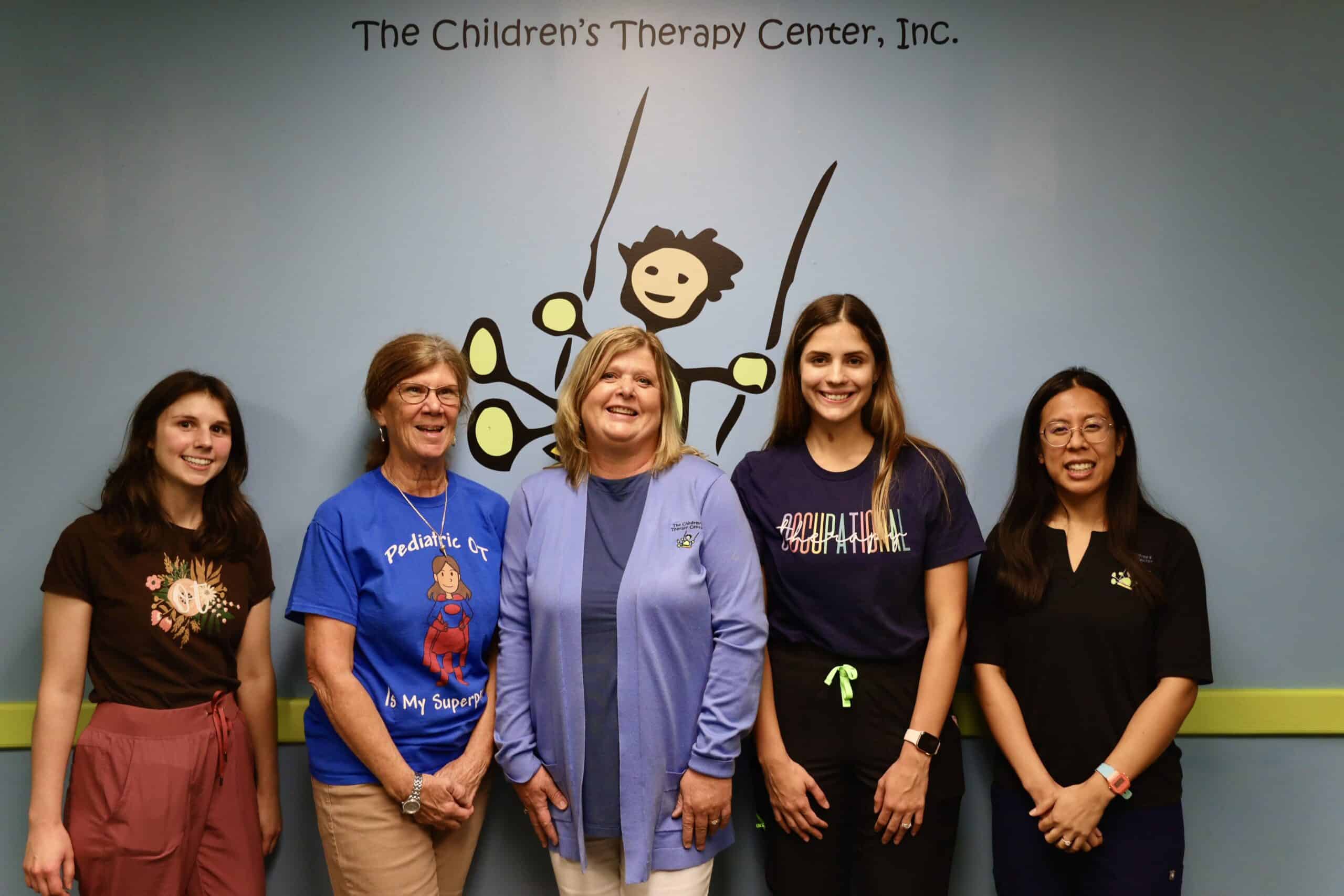 Mary Kilgore:
About Mrs. Mary: I have been an OT for 40 years!! Never a dull moment. I have a daughter who is also an OT and I have 2 step-sons, 2 granddaughters, 2 cats and a dog and a wonderful husband. My favorite place to visit is Scotland and Ireland. Although I did hike down the Grand Canyon with my daughter and her friend and mom a couple of years ago, and that was pretty awesome.
If I had a Superpower: I would be able to stop meltdowns before they started!! In the meantime I will work with a toolbox of activities to assist.
My Favorite Sensory Activity: It changes depending on my day and client. But I do like kinetic sand, which seems creative and calming. Obstacle courses are always fun especially as my clients can be so creative with making them.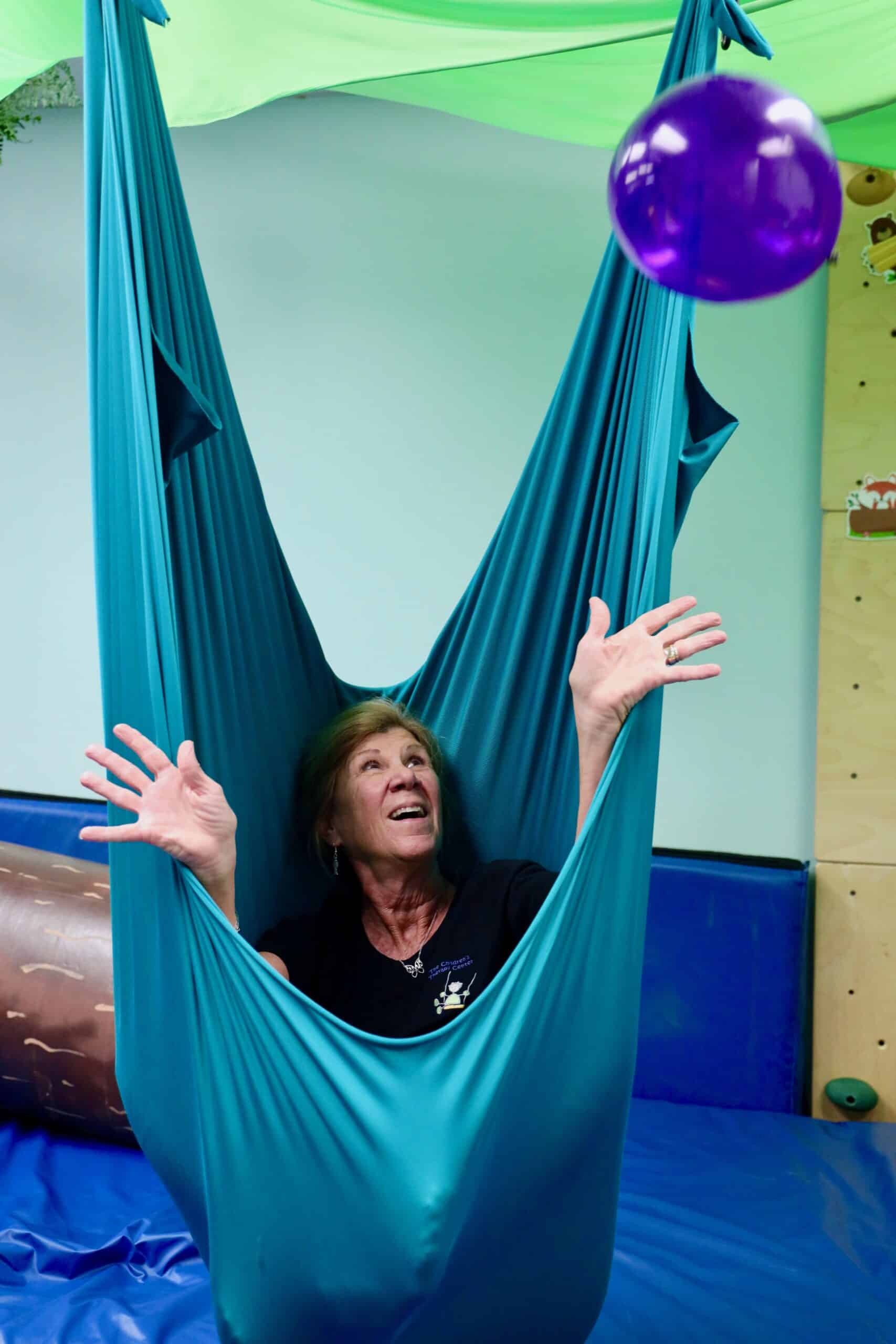 Dr. Susan A. Zapf:
About "Mrs. Sue": I am the owner and fearless leader of TCTCI team! I have been providing pediatric therapy services to children and their families in the Clear Lake area for over 25 years. In fact, my first clinical pediatric rotation was under Mary Basich (my Mentor) at TCTCI and I fell in love with the clinic philosophy. I am Board Certified in Pediatrics through AOTA, and I have advanced clinical training in sensory integration. I lead the Social Buddy groups and I always have fun hanging out with my buddies! I have been blessed to be married  to Joe (for over 30 years), and I have two wonderful "adult" sons: Chris and Josh (TCTCI Theatre Director), and two super-cute dogs: Clara (TCTCI Therapy Dog) and Buddy. I love animals, horseback riding, hiking in nature, traveling, and musical theatre. I enjoy traveling with my family to national parks, and my favorite places to travel were Alaska and Salzburg, Austria.
If I had a Superpower: I would chose the ability to fly. I could fly anywhere I want to go while getting my sensory input and defying gravity as I float on the air; of course with a few 360 spins just for fun!
My Favorite Sensory Activity: I am a sensory seeker so I love the "Helicopter Swing" and a Good Game of Bumper Cars!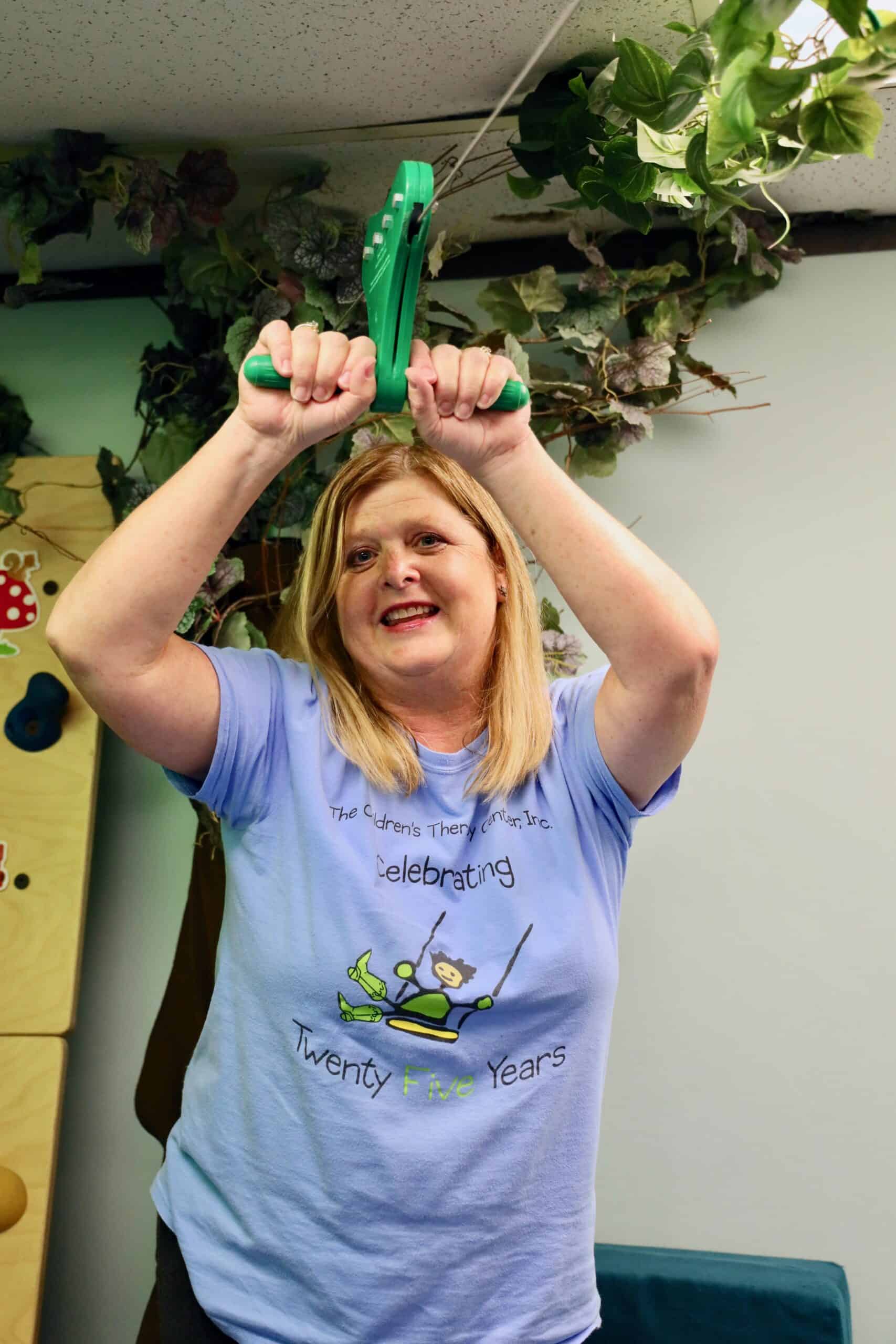 Sarah Molina:
About Mrs. Sarah M:  I grew up in San Antonio, TX, but now I call the Friendswood area my new home. I have been an OT for 2 years. I recently got married in June 2021 to my wonderful husband Adrian. I just recently started my new hobby of rock climbing and I love to draw. My favorite place to visit is any place with great food! Yes, I love to eat! I loves to dance (I'm a Hip Hopper) and I LOVE chocolate!!
If I had a Superpower: I would teleport anywhere in the world.
My Favorite Sensory Activity: Skating in Shaving Cream.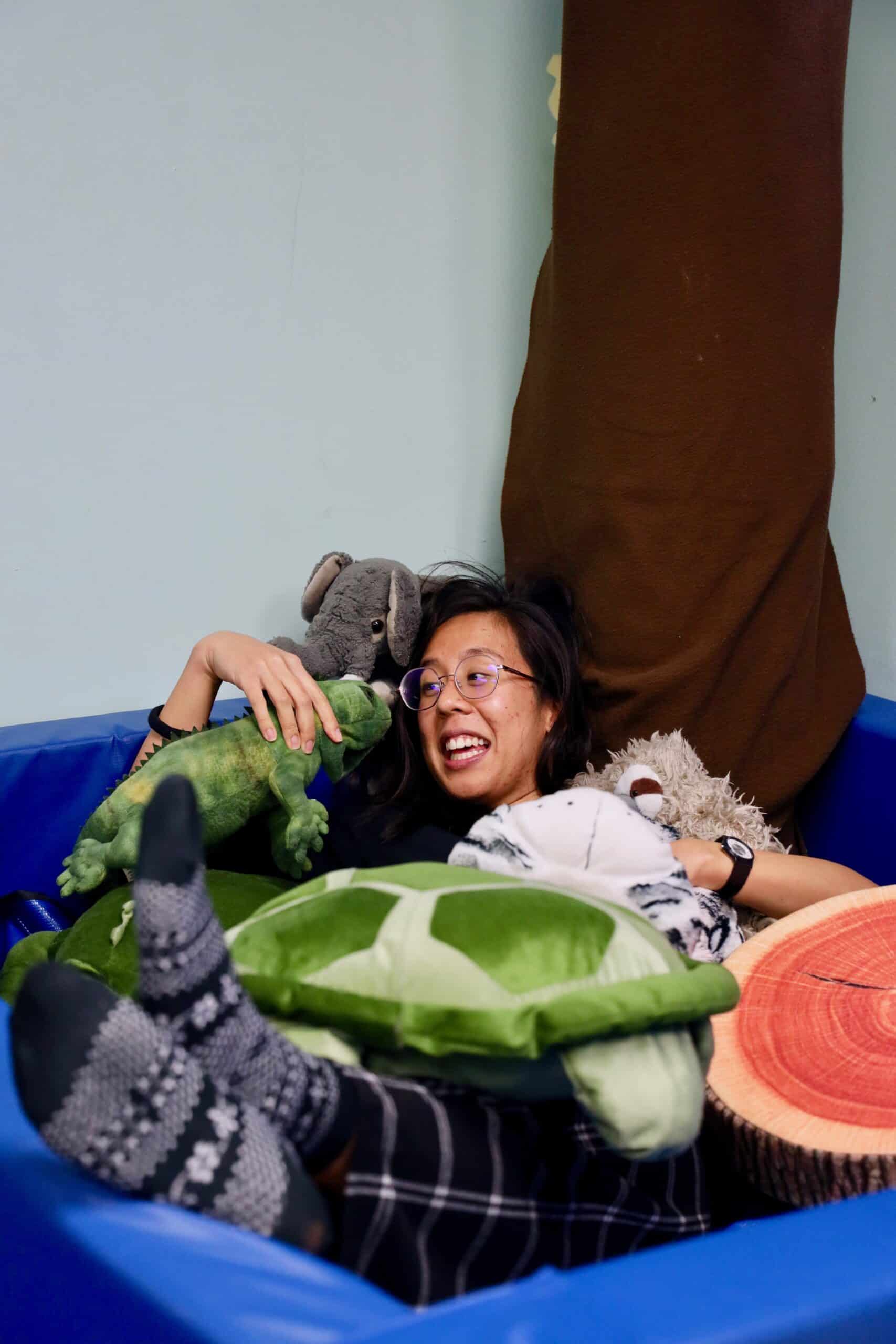 Elizabeth Arizpe:
About Mrs. Elizabeth: I have been working as an OT for 4 years. I have a bachelors' degree in Social Work. When I found out about OT, specifically "sensory therapy" I knew it was for me so I went back to school! I have always enjoyed working with children and I have worked in a variety of settings. I LOVE working with families and incorporating parents into my sessions. I also love to spend time outside, read, and bake with my children. My husband is a teacher/coach and we have 2 children. I also play piano when I have free time.
If I had a Superpower: I would fly and travel to Europe like so many of my colleagues.
My favorite Sensory Activity: I love watching a child begin to incorporate pretend play into their clinic activities. I love the places their imaginations can take them.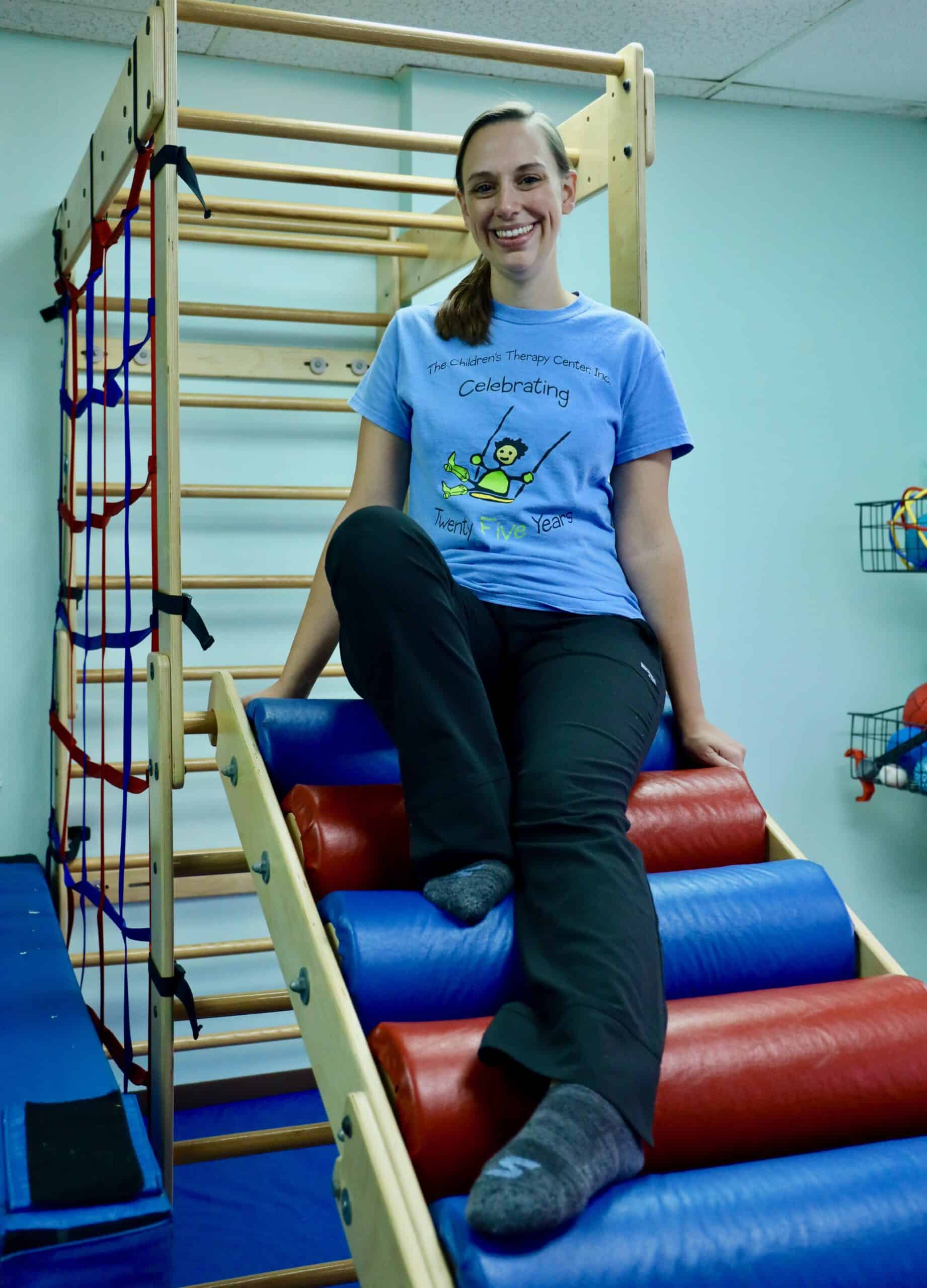 Sonja Halvorson:
About Mrs. Sonja (image coming soon): I have been working as an OT for 30 years. I love to travel!! I like traveling to Europe and anywhere there is nature and amazing food!  I am blessed to have a wonderful family, which includes my husband Pete, son Zach and daughter Marissa. I also enjoy playing keyboards in my church worship band. I am training my dog Fia to hopefully become a therapy dog some day soon.
If I had a Superpower: I would choose teleportation!
My Favorite Sensory Activities Include: getting messy, like skating in shaving cream, and playing with mud or sand.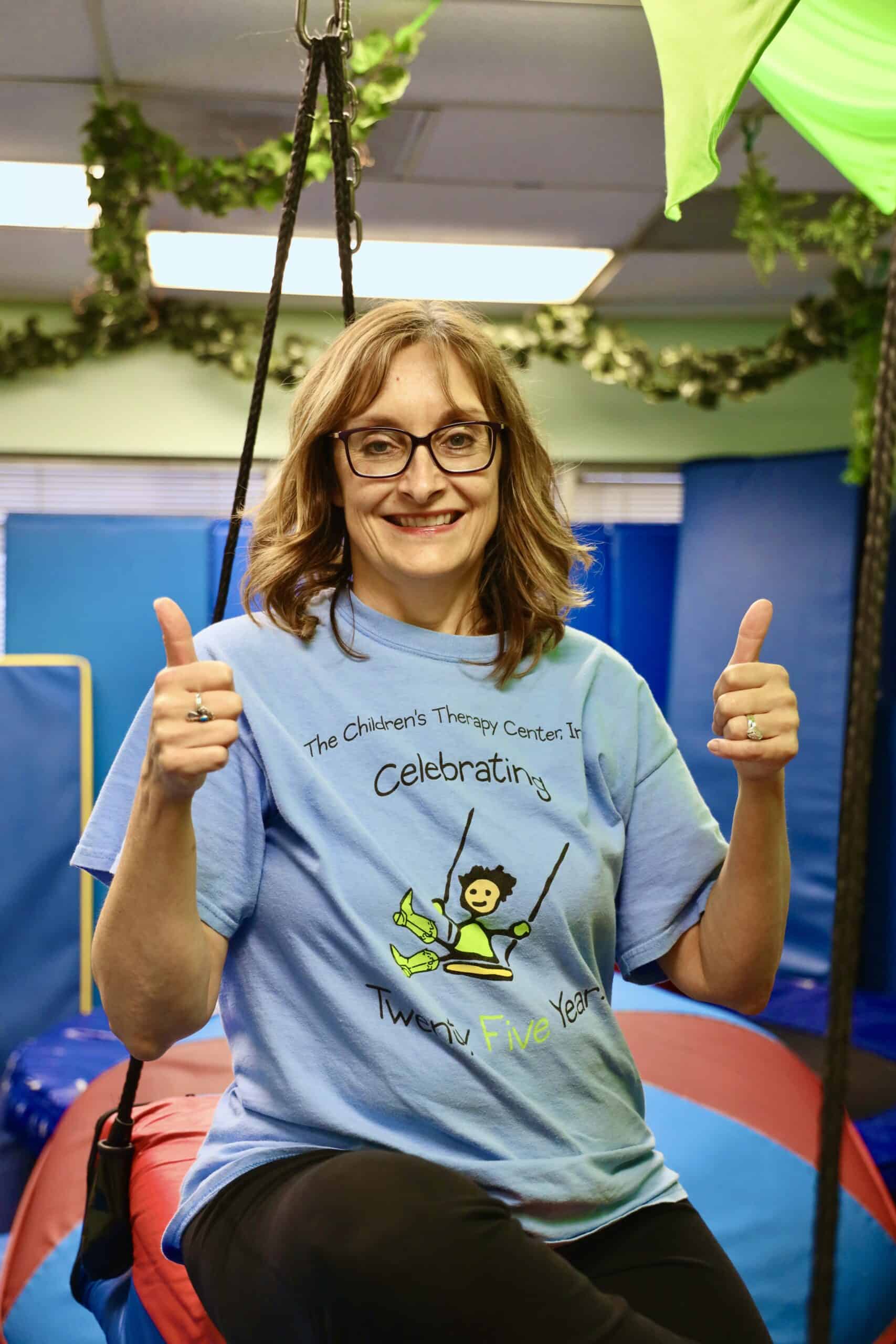 Julie Siders:
About Mrs. Julie: I moved to TX about a year ago and am enjoying the warmth! I have been working as an OT for a year now and love working with the children and seeing their abilities grow! I enjoy working with families as a team and helping kids and families discover strategies that work for them. I love to travel, the outdoors, dancing, crafting, climbing, and trying new things!
If I had a Superpower: I would fly across the world like my co-workers!
My Favorite Sensory Activity: I love jumping on the trampoline and zipping across the zip line!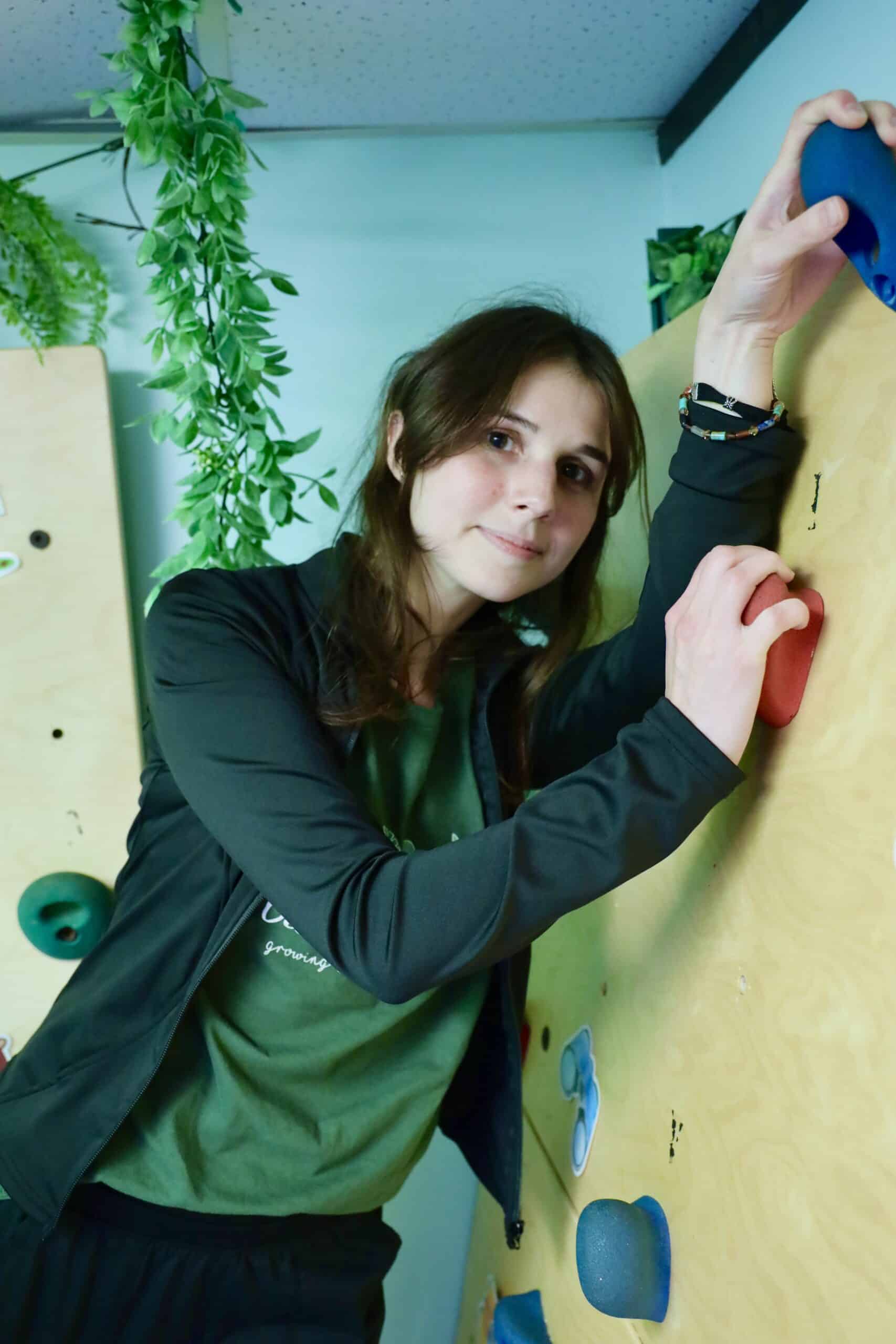 Morgan Wood:
About Mrs. Morgan: I recently finished my doctorage in occupational therapy, focusing on OT's role in supporting the transition to adulthood for older kids/adolescents. I completed my doctorate at a sensory based clinic and fell in love with sensory based OT! I love working with children and their families on activities that are meaningful to them. I am originally from the Dallas area, but moved here to be with my fiancé who is a medical student at UTMB. I love to travel, cook, hike, and read in my free time!
If I had a Superpower: I would have the ability to time travel!
My Favorite Sensory Activity: I love swinging and jumping on the trampoline!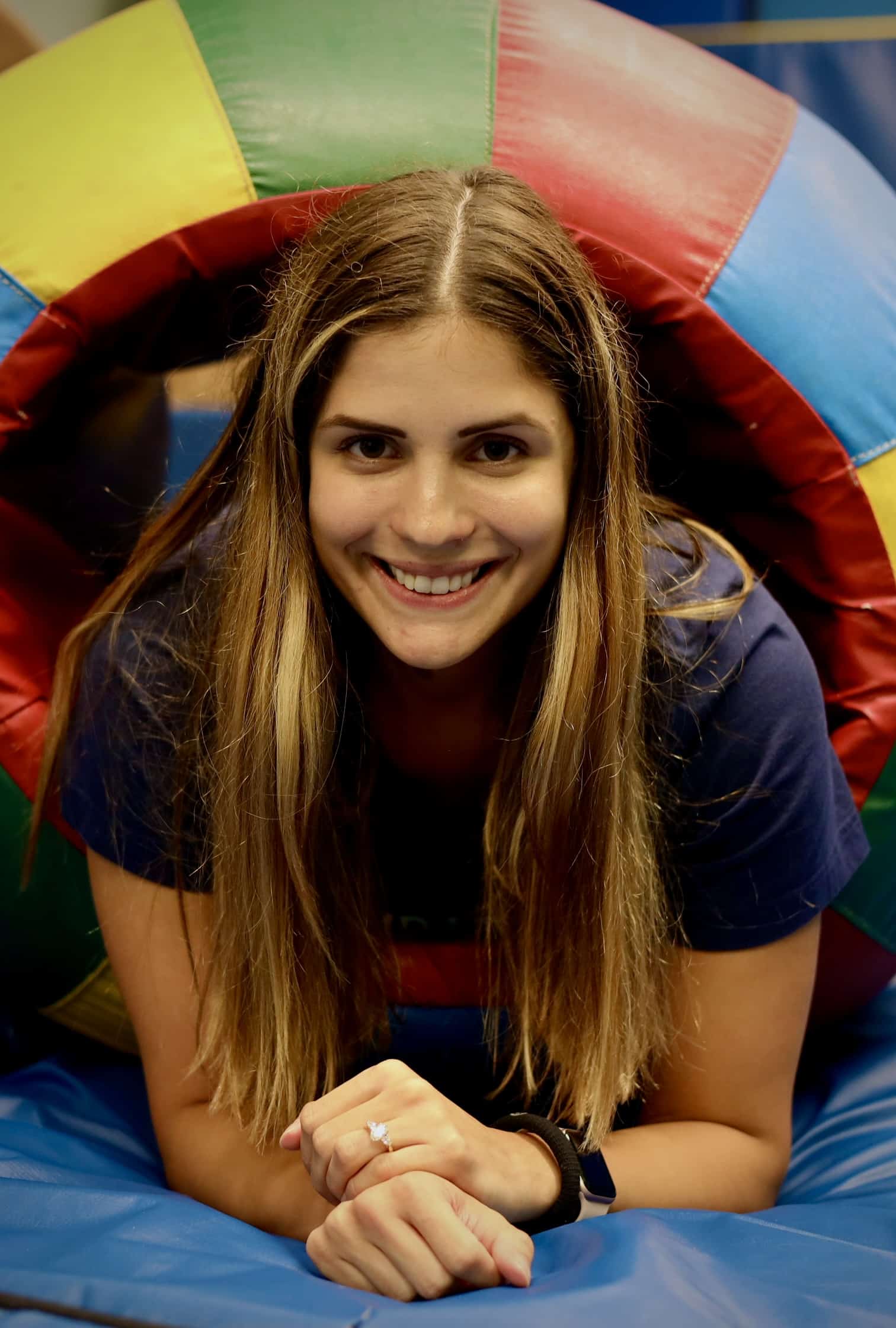 Marie Wood-Petitti:
About Marie Woods-Petitti (image coming soon):  I have been an occupational therapist for 20 years. I love kids and have worked with children in a variety of medical and educational settings. I have 3 "children" although they are adults living and studying in 3 wonderful cities across the U.S. Which is a good thing since I love to travel and explore different foods and culture, although Italy and anyplace with a beautiful lake or ocean is my favorite place to be.
If I had a Superpower: I would fly or zap myself to another location.
My favorite sensory activity: I also love discovering the different ways the clients and I can use the amazing equipment in the clinic to take us wherever our imagination goes.
Call Us Today
(281) 480-5648
310 Odyssey Drive, Webster, TX 77598
Fax: (281) 480-5691