Social Buddy Groups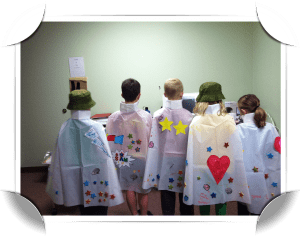 Groups (Determined based on age and skill level of peers)
Social Buddy Groups sessions focus on fostering friendships, social cognitive thinking, flexibility, and understanding social rules. The group therapist uses a variety of media including social thinking lessons, role modeling, facilitation of peer interactions, and games/activities to promote social play and team building skills among peers. Groups are based on age and skill level.
Summer 2023 Buddy Group Sessions and Registration can be found under Programs on the Home page.
My son enjoys coming to Buddy Group so much that he cheers about the upcoming group the day before.  He is so excited to play with other kids in a place that he won't get made fun of because of his differences.  Buddy group has been worth every dollar we have paid!!
Click on the image above to view a testimonial video on Theatre Social Buddy Group
Call Us Today
(281) 480-5648
310 Odyssey Drive, Webster, TX 77598
Fax: (281) 480-5691